Rusty
70's Mississippi Rust
---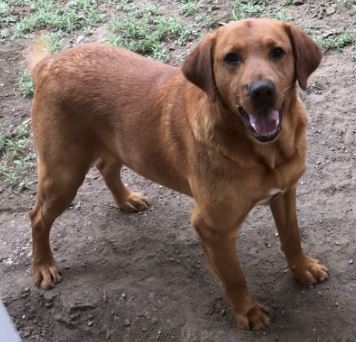 Rusty is our pride and joy!  He was born in Greenwood, Mississippi in 2014.  He weighs in at 69 lbs!
Rusty has the kindest heart and long fluffy pillow like fur.  He has been passing on to many of his pups his kind gentle soul.  This dog has the athletic build and willingness to please.  We take pride in all the pups he has produced.
So far Rusty's pups have made it from Alaska to Iowa and many of them are in the Western States.  They range from Hunting, Service and Family Dogs.
Rusty is Genetic Clear on the Panel of 7 Tests which you can find at:
Paw Print Genetics  <<<----- Click the Link
Rusty also has the Highest Rating Hips and Elbows which you can find at:
OFA Results  <<<----- Click the Link